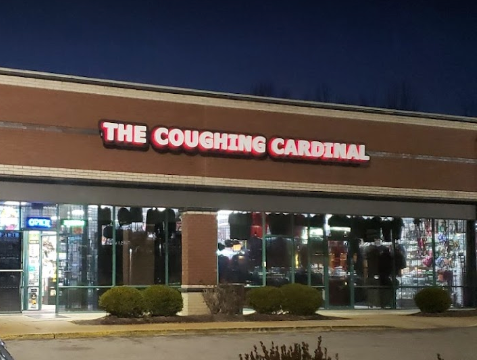 See you there
Come check out our brick and mortar store located in Manchester, MO (West Suburbs of St. Louis for our national peeps). We've got basically everything you'd ever want from a head shop and more.
All the info you'll ever need
Want to see the real store with real people and real glass? Here it is. Stop by, say hi, and take a look at all the glass we don't have on the site.
The Coughing Cardinal is located at: 2131 Barrett Station Rd, St. Louis, MO 63131
We're open 11am - 9pm everyday!
If you have a question then give us a call at: 314-966-2473
Or type out an e-mail and send it to: sales@coughingcardinal.com
Now all you have to do is get in the car and visit your favorite glass store.